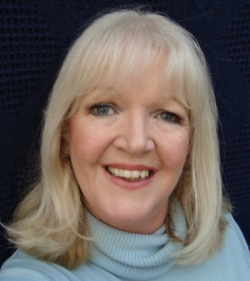 Called Astrology Readings.....
....but so much more than that.....
This is the best sort of `life coaching` there is. Astrology offers a way to understand yourself. It looks deep into the soul or character and reveals the underlying motivations or influences on a person's life.
With astrology we can understand ourselves and others better. We get new meaning to life and this can make us happier and more content.
Alison is able to understand or `get to the bottom of` complex and painful situations, and as she does so, the pain melts aways, being replaced by understanding and meaning. It is an uncanny and magical process.
With regard to forcasting, clients return again and again with stories of how Alison forecast they would meet a partner or change jobs and it happened exactly as she described. She even accurately described a forthcoming pregnancy after 4 infertile years.
But the greatest benefit is self development, for Alison looks deep within the soul, uncovering potential and revealing hidden meanings that make so much sense. Hopelessness is replaced by a profound knowledge, enlightenment and self awareness. You are truly empowered, often with a big release of painful issues.
A client said "A massive thank you for your wisdom and advice, I feel different - healed, empowered and at peace " Read more of what people say at the bottom of this page.
Alison Chester-Lambert has American TV and BBC radio credits and is a regular columnist for the UK's Paradigm Shift magazine. She writes the weekly horoscopes for Soul and Spirit magazine's web site and has her own slot on the famous Sandie Sedgbeer radio show in the USA. She has had 3 books published and writes horoscopes and articles for major glossy magazines and international astrology journals. She also runs an astrology school in the UK, see the big website at Midlands School of Astrology. Alison is currently taking a Masters degree in cultural astronomy and astrology, with psychological perspectives as part of the curriculum.To follow her FREE daily astrology posts on facebook, click to LIKE the page.
About Your Reading - only £59
How Do You Organise a Reading if You Do Not Live in the UK?
Alison does phone or Skype readings all over the world and she will phone you, so the call is FREE to you! It will be recorded and an WMA audio file will be sent to you afterwards. You simply e-mail to make a booking, then pay on the pay page on this site. Alison will then phone you at the arranged time. Easy!
How Long Will the Reading Take?
It will definitely be an hour long, but it can take more. Alison likes to be thorough and cover everything without a time restriction. So allow at least one and a half hours.
What is a Reading Like?
It is actually like a friendly discussion about your life and your issues. Alison's readings are done in a positive light, and she believes that by doing so we draw positive things to us, and get the best out of our opportunities.
The predictive part of an astrology reading is like a weather report, it tells you when the best possible conditions are for making changes and doing what you want. So if I say it is going to snow, you can prepare to build a snowman. If it is going to be hot, you can prepare to sunbathe. In this way you won`t have your swimsuit on in the snow, or your thermals on in the Sun. (Or you can if you want to....it`s up to you!)
Will you learn about your relationships?
Most definitely. If there is no romance in your life, and you would like there to be, Alison can describe the sort of qualities they might have or would best suit you, and when and where you might meet him/her.
If you have met someone, and you want to know more about them and any issues you might have, Alison can help you with this. Perhaps things aren't going so well and you would like to know how to understand and impro
ve things. If you understand when challenges are likely to arise, you can manage them to get the best out of the situation.
Family and personal relationships can be improved dramatically. You can learn WHY they seem to irritate, and what could be done to improve this. You will become more patient and understanding as a result.
Will you learn about yourself?
This is the biggest benefit of all. Astrology is deadly accurate in holding up a mirror so we can see bits of ourselves we had not been able to see before. During the consultation you will get a wonderful and admiring insight into all your undeveloped qualities. You may learn of hidden gifts and talents. Perhaps a vocation or career path you haven`t thought of yet. Perhaps a sport or hobby that you always meant to do but never quite got round to.....
Will it help to heal pain?
Almost definately. One thing that clients mention again and again is how healing the session was. Many believe that spiritual healing accompanies the enlightenment and empowering self awareness. No one can say if an absent loved one will return, and don't believe them if this is what they offer. That is down to the loved one's free will and often we have to accept that they are free to be. However, Alison can help you understand why they left and often restore your confidence and belief in your future.
Will it be scary?
No. Alison does not engage in scary predictions of doom and gloom! Every cloud has a silver lining, and as one window closes, a door always opens. We just need someone to help us look for the silver and the door sometimes.
When did you last have 60 minutes totally foccused on you and your desires and needs?
You are SO worth it!
This type of life coaching or counselling is more revealing and life changing than other types of counselling. So it works out much cheaper. Just one session is all you need for a whole year!
You can either travel to her consulting room in Tamworth, or book a session over Skype or the telephone, which can happen from ANYWHERE in the world!
---
TESTIMONIALS
What clients have said:
"My husband and I have been trying for a baby for a long time and you said you could see it within weeks. And even before I had told you I wanted to change career, you spoke of how I would change from therapist to writer. Well, I wanted to let you know that it all happened exactly when you said it would, and I am now pregnant and a writer. Your reading was so accurate, it was the best I have ever had!" Natalie, 2011
"I have had 3 readings from Alison, and every time she never fails to amaze me with accuracy and wonderfully postive words. She has been a true blessing. A very talented, brilliant, professional and truly lovely lady." -Suki D.
"Wonderful, and I do mean WONDERFUL to contact such an amazing person. Now I am so excited about the future." - Chris
"What an amazing reading and time I had with you. Thank you so much for all your expertise, humour and understanding. You have offered a hugely positive ray over my existence." - Andrea
---
To book an Astrology Reading
FOR THE UK:
Ring Alison on 01827 68288 to make an enquiry with no obligation, or to book an appointment.
REST OF THE WORLD:
e-mail Alison using the form at the bottom
For the actual reading, Alison will phone your landline phone or you can talk via Skype. THE CALL IS FREE TO YOU.
Alison will record the consultation, so you do not need to try to remember or take notes.
AFTER you have made an appointment, then pay using a debit or credit card here
Readings are £59 for up to 90 minutes
---
Alison is a writer and teacher. To read her articles and research go to her BIG astrology site at - The Midlands School Astrology, you can click on this link: