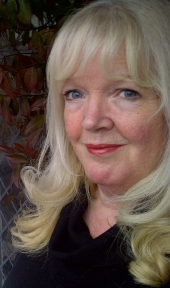 Alison Chester-Lambert has been passionate about astrology ever since she read Linda Goodman`s `Sunsigns`in the 1970`s. She finally took the plunge and became a professional astrologer in 1998.
Why Astrology?
"Nothing I have ever come across is so breathtakingly insightful and so richly rewarding. To be able to know the deepest depths of yourself and others in this way is astounding. So much pain and misery can be healed through this understanding.
Here is a little story I never tire of telling. I was working for an astrology telephone liveline when a call came through to me from a woman speaking from a maternity ward in a hospital. She told me that she had given birth to her baby the day before, but some tragic reason he died in her arms a few hours later. I could never imagine such pain. She gave me his birth details and asked me to tell her about her son.
Using his horoscope, I was able to tell her about his fiery temper, (she whispered he had red hair after I said this) about how he would never have shut up - he was such a talker, and how he would have loved computers. All the time I spoke about him my voice remained steady whilst tears poured down my cheeks. After 20 minutes the automated computer told us it was the end of the call, and she whispered "Thank you....you have given me my baby"........then the call ended.....
As I sat there, overcome with her pain and bravery, I thanked the Divine for astrology. And all the studying, all the money spent on courses and books suddenly became worth every penny. At that moment I knew that even if I had only been given just that one incredible chance to help someone...it was all worth it."
Training
Alison took the Certificate course at the Faculty of Astrology in London, followed by a further year at the Centre for Psychological Astrology in Regents College, London. She then worked for the astrology telephone lines of The Sun, News of the World and Sunday Times newspapers for over 2 years before moving from London to Tamworth in 2002.
After spending two years at Staffordshire Collge in under graduate studies which included psychology, she then took a Masters Degree in Cultural Astronomy and Astrology at the University of Wales Trinity St David. Psychological Perspectives was one of the modules studied. Her final dissertation was handed in in 2014 and she was awarded a distinction.
Media
Alison is the resident astrologer on BBC TV's `Daily Politics Show`. See an appearance here. She is also a regular contributor to the Daily Mail Online website.
Alison recorded a pilot TV programme for The Moore Show in the UK which has now had tens of thousands of views on YouTube. She had a regular slot on the Virtual Light Broadcast from 2014 to 2016 - an internet TV programme recorded by video from Las Vegas. Her Youtube Channel videos on the various Zodiac Signs have proven quite popular and were even translated into Japanese!

Author and Columnist
Alison has had three books published with Findhorn Press. The Future in the Stars was a re-publish of Starry Messengers and sold well in the USA and the UK. Her next publication, The Astrology Reading Cards went on to sell over 15,000 copies world wide, taking Australia by storm. More recently, Findhorn Press was taken over by American Inner Traditions and they published her Greek Mythology Cards.
Alison is a regular contributor to the Dail Mail OnLine and has been a columnist for Paradigm Shift Magazine and the Astrological Journal. She also wrote the weekly horoscopes for Soul and Spirit and several other glossy magazines.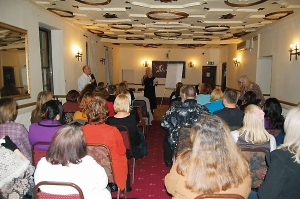 Teacher and Lecturer
Having moved to Tamworth from London, Alison set up the Midlands School of Astrology and currently teaches astrology courses world wide via video conferencing. She also writes and holds one-off Group Skype seminars. www.midlandsschoolofastrology.co.uk
World Tours
Alison completed a book and talk tour of the West Coast of the USA in May 2011. She addressed the Wesak Budhist Festival on Mount Shasta, The Sacramento Area Astrologers and the NCGR in Los Angeles. Next came two talks in Portland Oregon - one at the Oregon Astrologers Association and one for NCR TV. In 2011 Alison toured Bulgaria.
Volunteer Community Worker
Alison has undertaken voluntary work for the Youth Justice Board and was an active Community Panel Member for the Youth Offending Service. This entails taking part in the dispensing of justice to young offenders, and supporting their rehabilitation into society. In 2014 she volunteered as a Life Coach for kids in a well known children's home. Now she is a network leader for the WiRE Ladies Networking organisation in the Midlands.

To leave this site and go to Alison`s astrology education site, click here: